Thursday, January 20th, 2011...6:01 am
Monster trucks, Race Cars and Hot dogs!
Jump to Comments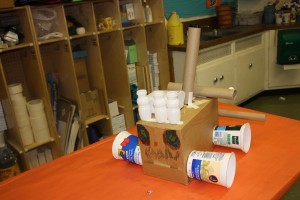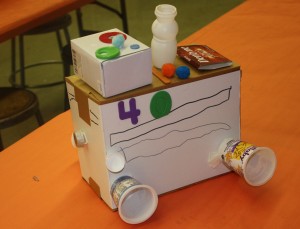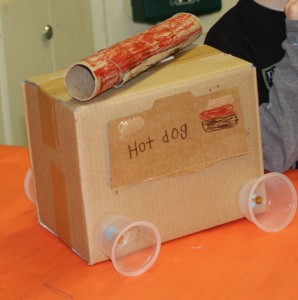 It's true; I love elementary school students! I love that with out any hesisation  they put on their imaginary hats and jumped right into this project. 
See I feel lucky, I have a chance to teach art to some very spunky kids! The class is Eco-Art; and no it's not about making loud noises (as my 5 year old thought) It's about creating amazing things out of ordinary stuff. Sure I love creating spaces with adults, but this is different. They are true inventors, with an anything is possible attitude. And I must say for 45 minutes  it was nice to not have to deal with the reality of budgets, and time-lines.
I love all the creations, and can't wait to see what this  weeks brings! If you are  in Montclair area, can you PLEASE save me some bottle caps! I have some good ideas in store.