Thursday, September 17th, 2009...8:31 am
Alan's 4th birthday party
Jump to Comments

 I love being an interior designer but I also really love planning parties! And I love birthdays, I mean who doesn't like feeling super special for the day! I must admit I had so much fun planning Alan's 4th birthday party that it became a little obsessive( even this blog was neglected a bit).
My son loves  tools and building with all his heart. He pretends daily that we have a job site in our basement, and  he is always making something!! We continually cause traffic jams because he makes me slow down to watch construction workers, or look at trucks carrying wood. We actually did spend three hours watching a crew unload wood. It wasn't so bad  the work was being done next to a restaurant so I actually got to enjoy a cup of coffee. So it seemed beyond obvious that we would have a building party. He even specified that only his builder friends could come!  He went over the guest list asking if each invitee  knew had to use tools.(of course we let a few novices slide in.)
So I had to come up with something everyone could do and enjoy. I decided we would build cardboard houses in the backyard. OK, well I decided I would make the houses and they would do the "finish work"….the painting, gluing on chimneys, decorating, etc. This sounded perfect for me; since I have a long history of making props.
Here is a look at my thought process:
1. Color scheme—limit it to no more than three colors for full impact! I decided orange, red and yellow were more than appropriate for a building party.
2. Invitations— An icon is always a good way to start. I found the handyman image I liked and it was used in details through out the party.
3. Plan the activities -at this age remember there attention isn't long and I feel they need plenty of time for free play. I went for "pin the tool on the handy man"
4.  Garb -Kids love to dress up. So I always feel whatever the theme; hats should should be involved.
5. Food- Keep it simple.  Kids are picky so I vote for pizza, it is always a winner. And of course a great cake! (It always nice to have something special for the grown-ups!)
6. Decorations- Signs and birthday banners. All can be done simply  on your home computer.
7. Music- My cousin made the birthday CD  with all of his favorite songs. Of course Beyonce's All the Single Ladies topped the chart.
8. Party favors- I know that these kids don't need any  more plastic junk. Sometimes it necessary and the kids do love it!
Making it happen! It took a village to make my village!!:
1. I collected cardboard for weeks. And my father and neighbors collected cardboard tubes. I even tracked down someone moving into a new house so I could snatch all the boxes. Yes, it would of been too easy just to go buy wardrobe boxes.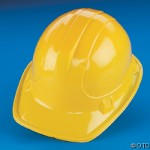 2.  I ordered  hats from Oriental Trading. Which I personalized with each child's name.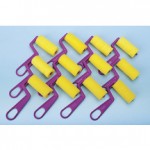 3. My neighbor(teacher friend) turned me onto discount school supply for the paints and rollers.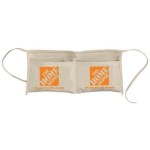 4. My mother picked up  all the tool aprons from Home Depot
5.  I outsourced the cake from Alan's favorite bakery: Flour Patch Bakery.
6. Creating memories– The wonderful photographer Dian Lofton was there! Check back for her pictures of the birthday bash!!
 I know I had a blast! And I think Alan did too!