Sunday, September 20th, 2009...9:00 am
Alan's 4th Birthday Party – The Pictures are in!
Jump to Comments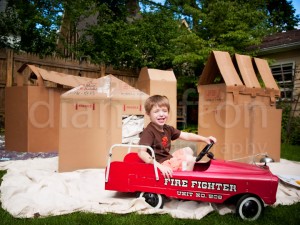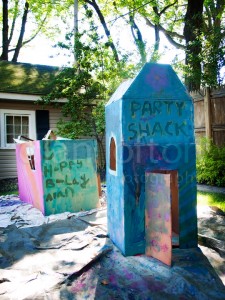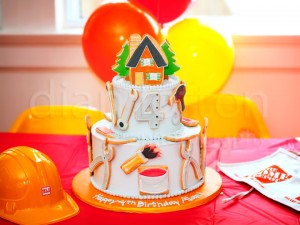 Childhood is sooo fleeting that I felt super lucky to have Dian Lofton document Alan's party.   I told you about all the planning and details here but you can't  the beat fanastic pictures.  As the host I definitely missed some things; so I am so glad  that I have pictures to fill in the blanks. 
 The kids were enthralled with painting that we never even got to all the games! I had some tricks up my sleeve just in case….it's hard to guage the attention span of  a 4 year old work crew!  But just so you know, I had a bucket filled with legos, and tinker toys.  Coloring pages with images of blueprints and houses for those who wanted  to draw.  I had made laminated rulers for  those who needed to see how big the houses were getting.  Some did partcipate in "pin the tool on the handy man".  But  we never go to freeze dance!
The best part is that the kids seemed to share the supplies well. I had different types of brushes and rollers and not enough of the same for everyone,but it seemed  OK!
Check out Dian's  blog for her insight and see more  pictures of  the party!  She is totally right -they didn't need any tutorials, kids just get it!
The  comments from Alan were priceless–
1. Why wasn't the cake pink!
2. How come "A" only liked green paint. And why did he get it  all over him.
3. Why didn't "D"  get a orange apron.
4. I have to another party because some of my friends couldn't come!
5. Can K&L (his 11 month old twin sisters)  have a building party too!
Well,  K& L's birthday is just weeks away…. can I do it again? Yes I can! ( I am thinking a decorating hat party) Check back to see what I come up with!